Palo Alto Stanford Heritage
---
---
Palo Alto Historic Buildings Inventory
933–937–939 Addison Avenue

933 Addison Avenue taken in 1978

August 2010 photo of 933 Addison.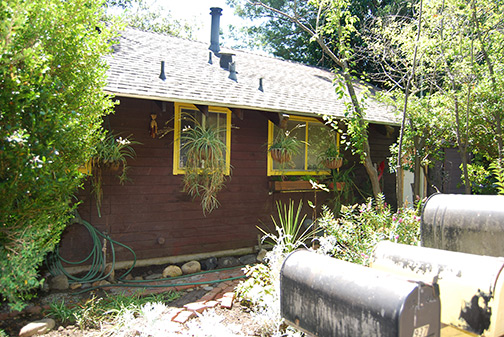 Photo taken August 2010

937 Addison Inventory photo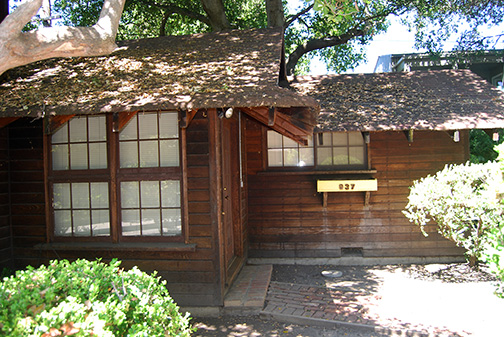 August 2010 photo of 937 Addison.

939 Addison in August 2010
The following is from the Historic Buildings Inventory as revised in 1985:
Physical appearance: These buildings are related by material and a general atmosphere of casual rusticity. There is a variety of surface treatment and an informal spatial configuration. The two-story building is a remodeled barn.
Significance: These cottages evoke the Craftsman mode of sophisticated rusticity. The street–front houses date from about 1910. That at 931, long occupied by Frank Carlos, is said to have been the original farm house of the property which extends north to Boyce Street.
The cottages are later additions which owner Ralph Emerson Welles built. Welles gave up the life of a teen-age cowboy to enter the world of motion picture and theatre in the early 1920s. Playwright, actor, director, and manager, he led the Palo Alto Community Players from 1932 to 1950, and lived (in the 1940s) in the barn at 935 Addison, which he remodeled (it recently has been further remodeled and modernized). He then returned to his earlier interests as traveller, writer, photographer, and National Park Service ranger in the Sierras and Rockies. One of his hobbies was the restoration of Franklin stoves, which he Installed in the cottages and remodeled barn. He also had a remarkable collection of mustache cups.
Dr. Harold E. and Ida Brown owned the property at the time of the inventory.
These cottages were built between 1910 and the 1940s and are a Category 4 on the Historic Buildings Inventory. The builder of the cottages was Ralph Emerson Welles, who also did the first remodeling of the barn. The property measures 49.4 by 152.6 feet.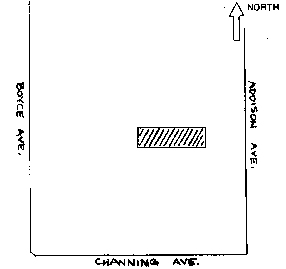 Sketch map of location of cottages behind 931.
Note: 935 Addison is now a replacement home, probably for the two–story barn at the rear of the property.

Replacement home at end of common driveway.
Sources: Palo Alto City Directories; Palo Alto Times 10/1/23, 1/28/32, 5/20/47, 4/3/52, 5/2/52; interview 1985, Dr. Harold Brown.
---

E-mail us at either webmaster@pastheritage.org or president@pastheritage.org.

Palo Alto Stanford Heritage—Dedicated to the preservation of Palo Alto's historic buildings.