Palo Alto Stanford Heritage
---
---
Palo Alto Historic Buildings Inventory
327 Addison Avenue
Professorville Historic District
Inventory photo of 327 Addison

The following is from the from the Historic Buildings Inventory as revised in 1985:

This two-story gambrel roofed house derives its stylistic origins from Colonial Revival and Craftsman prototypes. It is sheathed in shingles, and ornamentation consists of varying window mullions and Doric column porch supports. A second story-balcony emerging from the entry canopy is a unusual feature.

319 Addison, represents one of the principal styles of early Palo Alto, particularly in the central area. It is at once formal in its symmetry and inviting in its emphasized entry. Both houses were built for Mrs. Kate Shulze, who first occupied 327, then 319. Its proximity to Professorville attracted Harry Haehl, a mining engineer trained at Stanford (1906–1908; also lived at 326 Addison later), Professor J. M. Motley (1909–10), attorney Clarence H. Crawford, Dr. K.L. Schaupp, and Professor Horatio W. Stebbins (1918–1929). Stebbins was the son of a well-known Stanford trustee (1886–1902) and Unitarian minister of San Francisco. Professor and Mrs. Elsie Stebbins settled in Palo Alto in 1904, when he began teaching at Stanford in mechanical engineering. They first lived nearby at 281 Addison. When the two houses first were built, Mrs. Shultze's sister Edith (Mrs. Carl C.) Fellanius shared 327. Mrs. Fellanius moved to Portland but in 1917 returned to Palo Alto. She was a pianist and organist who had studied in London and taught for many years in Palo Alto, playing the organ, as well, for All Saints Episcopal Church. She and her daughter Margaret lived at 327 from 1937–1961, both teaching and playing in the community; neighbors well remember the treble clef sign which ornamented the front door.

This house, with its companion at

The owners were George and Susan Varian when the Inventory was created. By 2010, the owners were Tim and Kathy O'Leary who renovated the house and also added to it.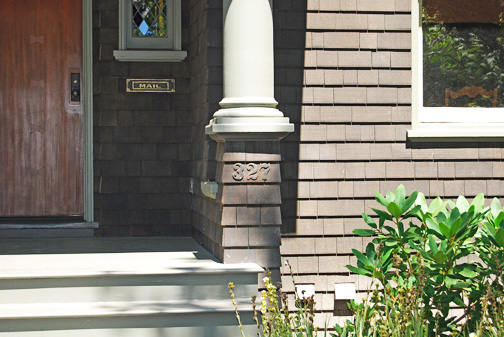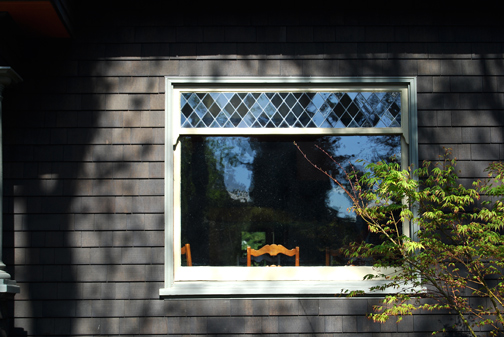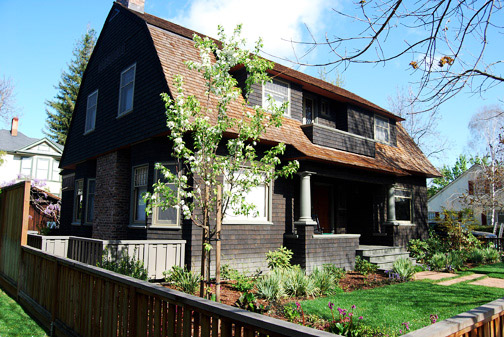 2010 Holiday House tour photo
This house was built in 1902 and is a Category 3 on the Historic Buildings Inventory. It earned a Residential Preservation Award in 2010 and was on the Holiday House Tour that year. The companion house at 319 Addison was probably built in 1900. James W. Wells built the 1900 house, while H. L. Upham built the 1902 house. The property (327) measures 60 by 100 feet.
Sources: Palo Alto City Directories; Palo Alto Times 1/1/01, 1/3/03, 5/17/06, 7/6/17, 5/8/22, 2/2/33, 1/17/41, 5/27/68, 2/2/73
Note: Read more about this house.
---

E-mail us at either webmaster@pastheritage.org or president@pastheritage.org.

Palo Alto Stanford Heritage—Dedicated to the preservation of Palo Alto's historic buildings.
Copyright © 2017 Palo Alto Stanford Heritage. All rights reserved.