Palo Alto Stanford Heritage
---
Palo Alto Historic Inventory
425 Tasso Street
Centennial Home
Historic Resources Board photo taken circa 1985:
Photos taken January 25, 2016: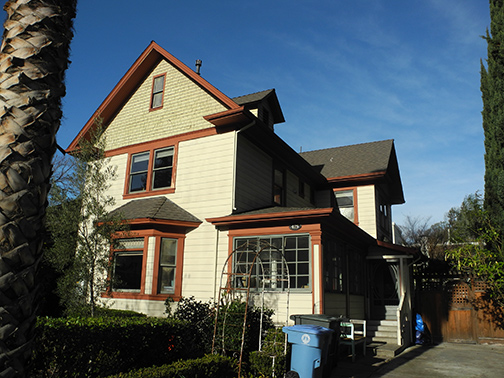 This house was built circa 1904 – 1905 and is a Category 2 on the Historic Buildings Inventory. The Historic Resources Board recommended its inclusion on the Palo Alto Inventory. It was deemed eligible for the National Register of Historic Places and the California Register of Historic Resources in 1998. The property measures 50 by 112.5 feet.
---

E-mail us at either webmaster@pastheritage.org or president@pastheritage.org.

Palo Alto Stanford Heritage—Dedicated to the preservation of Palo Alto's historic buildings.