---
---
610 Melville Avenue

Centennial Home
Built circa 1918
Photos taken April 17, 2018:
Photos taken March 1, 2018: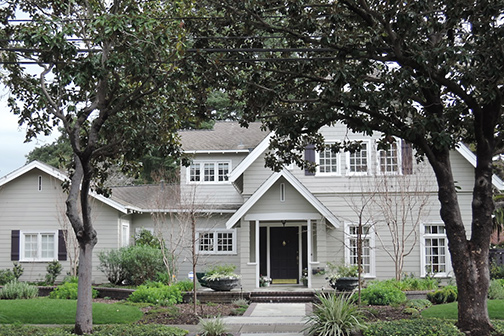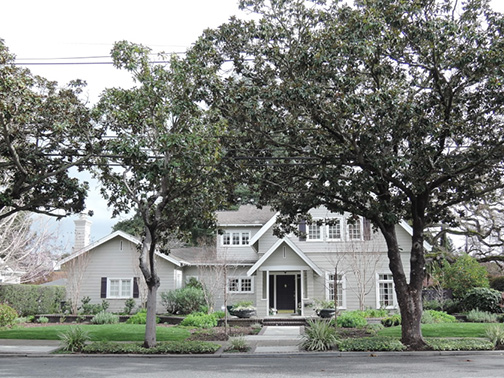 Photos taken July 24, 2010 before changes:
The following is from the 2018 plaque presentation:
Architect Warren Skilling of San Jose designed the house for H.J. and Agnes Moule. Mr. Moule was a retired investor from Cleveland, Ohio. Their sons Manley and Richard graduated from Stanford in economics, classes of 1917 and 1926, respectively. The house cost $6,425 when built. In 1936, the owner was Eleanor Black, widow of John. In 1946, the owners were Archer D. and Janette G. King. The current owners are Richard and Joanne Saxon.
This house was deemed potentially eligible for the California Register of Historical Resources by Dames and Moore in 1998.
---

E-mail us at either webmaster@pastheritage.org or president@pastheritage.org.

Palo Alto Stanford Heritage—Dedicated to the preservation of Palo Alto's historic buildings.