---
---
446 Forest Avenue
Centennial Home
Built circa 1895
Photos taken July 26, 2017:
Color photos taken April 9, 2010; black and white photos taken circa 1940s.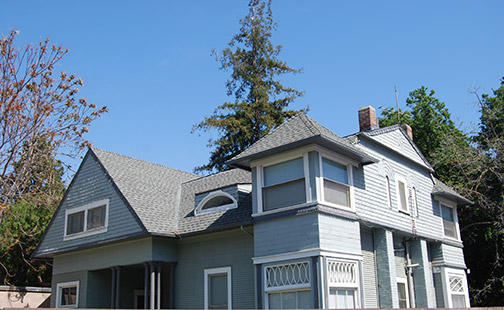 Note: Undated (1940's) black and white photos from the Palo Alto Historical Association Archive. The back of the photographs indicate that it was the residence of John Moss.
Illustration from early 20th century publication indicating it was the home of Dr. M. B. Dodge :
This residence was deemed eligible for the National Register of Historic Places and for the California Register of Historic Resources in 1998 by Dames and Moore.
---

E-mail us at either webmaster@pastheritage.org or president@pastheritage.org.

Palo Alto Stanford Heritage—Dedicated to the preservation of Palo Alto's historic buildings.