---
---
281 Embarcadero Road / 1250 Bryant Street
Centennial Home
Built circa 1908.
Photos taken September 5, 2014.
This 1908 house was built for Professor of Botany and Plant Physiology George James Peirce and his family. He studied at the Lawrence Scientific School at Harvard. Upon his graduation in 1890, he received one of the other first American traveling stipends, the Parker Fellowship of Harvard and spent a year each in Bonn and Munich. He earned Ph.D. in the new science of Plant Physiology in 1894 for his thesis on dodder, a parasitic flowering plant that is found today in Palo Alto gardens!
By 1895 he was at Indiana University at Bloomington. Consequently, he was invited to Stanford by David Starr Jordan in 1897 and remained there until his retirement in 1933.
His wife Anna lived in the house until at least 1955. At some point, the entrance was relocated from Embarcadero Road to Bryant Street. It is likely that Gus Laumeister was the builder.
The following pictures were taken on a walk around the house.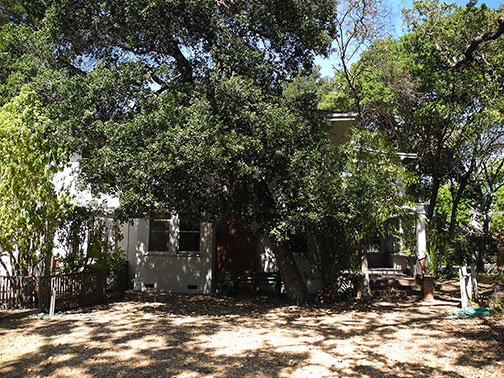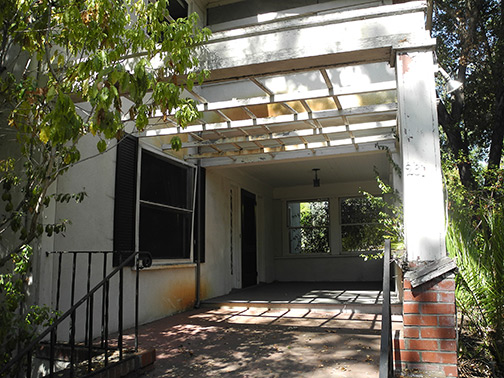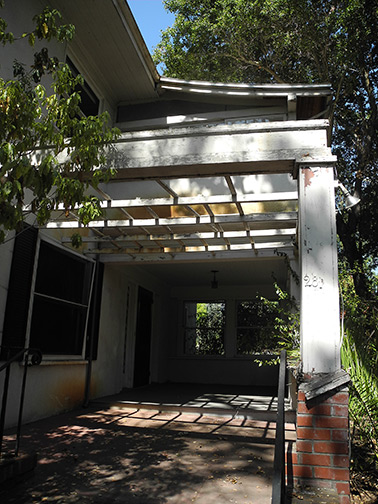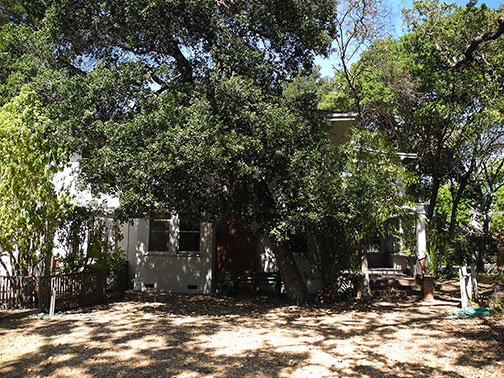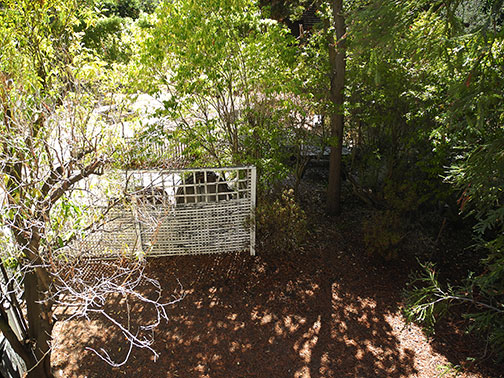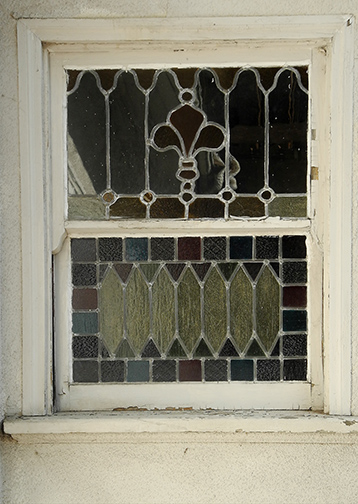 ---

E-mail us at either webmaster@pastheritage.org or president@pastheritage.org.

Palo Alto Stanford Heritage—Dedicated to the preservation of Palo Alto's historic buildings.