---
---
667 Channing Avenue
"Painted Lady" Centennial Home
Built in 1898
Photos taken September 11, 2015: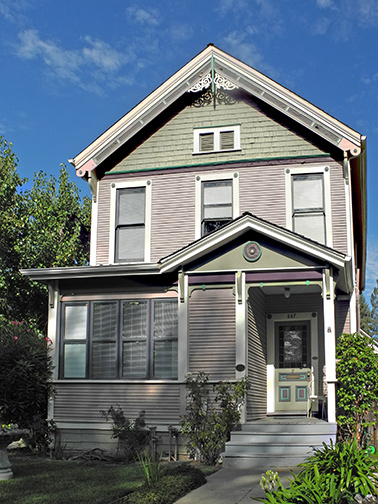 Photos taken May 13, 2019 during restoration: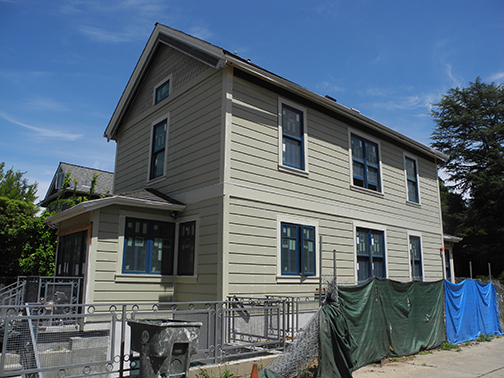 The 2019 restoration included new siding and windows.
This house was deemed eligible for the National Register of Historic Places and eligible for the California Register of Historic Resoures by Dames and Moore in 1998.
It was one of the homes on the 1998 PAST Holiday House Tour.
---

E-mail us at either webmaster@pastheritage.org or president@pastheritage.org.

Palo Alto Stanford Heritage—Dedicated to the preservation of Palo Alto's historic buildings.