Palo Alto Stanford Heritage
---
---
471 Addison Avenue
Centennial Home
Built circa 1902.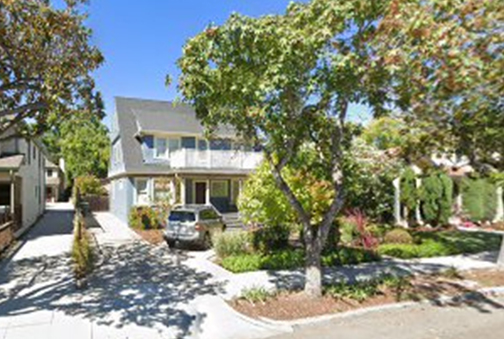 Google photo taken November, 2022.
This home was deemed eligible for the National Register of Histori Places and the California Register of Historic Rsources by Dames and Moore in 1998.
---

E-mail us at either webmaster@pastheritage.org or president@pastheritage.org.

Palo Alto Stanford Heritage—Dedicated to the preservation of Palo Alto's historic buildings.