Palo Alto Stanford Heritage
---
---
761 Wildwood Lane

Photo taken in 2008.
The following is from the 2008 Holiday House Tour book:
This house, built in 1956, has remained for the most part unaltered since it was purchased from Joseph Eichler by the present owner. They paid $500 down; the full price of these homes was around $17,000. The kitchen and baths have been redone, but the layout, general interior and exterior appearance, and color has remained the same. The owners wanted the lighter brown color that Eichler offered, but their neighbors already had it. Eichler wouldn't allow the same color houses next to each other, so they chose the darker "cordovan brown." This is the smaller of two versions offered in this development on this block. By this time, two bathrooms were standard, whereas the earlier Eichlers sometimes had one bath.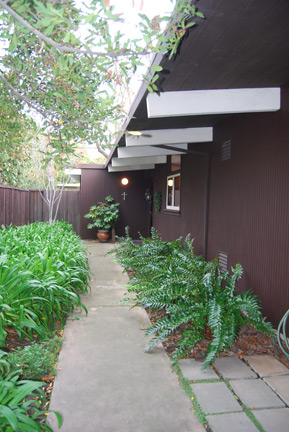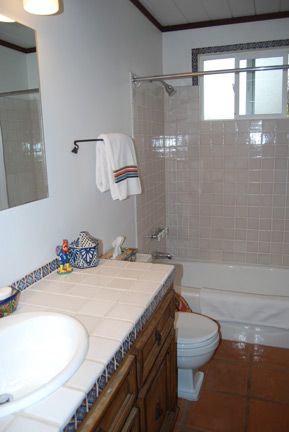 Philippine mahogany paneling is original to house, as is the original stained paneling, globe light fixtures, and light switch plates. All doors and hardware are original, and the hardware on the sliding doors is especially interesting. Sliding doors were another innovation in the Edgewood houses; the Green Gables models had swinging doors.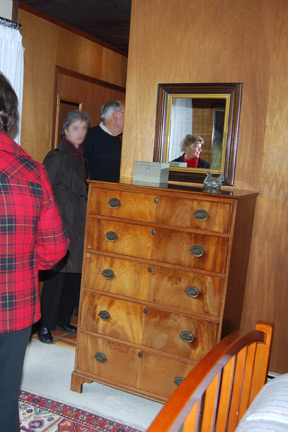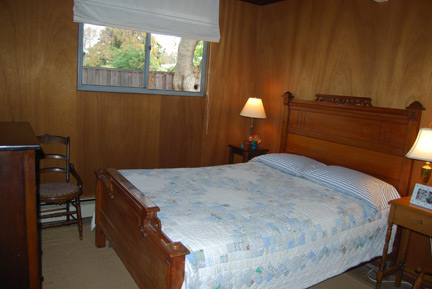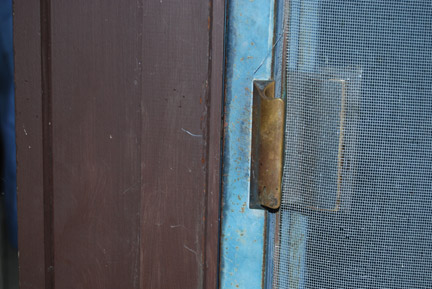 Dining/Living Area: The original floor was cork, but was replaced by tile. Cinderblock fireplaces were used in these houses, as opposed to the brick in the Green Gables models across the street.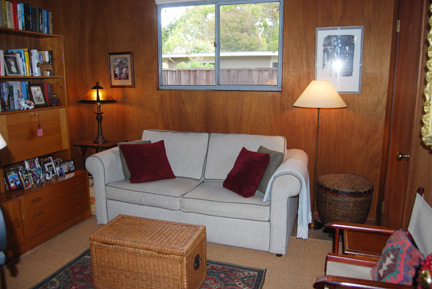 Small Bedrooms/Hallway: Note the original linoleum flooring in bedrooms, and original ceiling mounted lights in hallway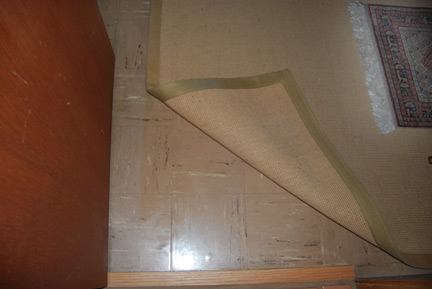 Kitchen: Remodeled by owner's son; he found matching paneling from another Eichler to use on either side of the kitchen window where there had been damage.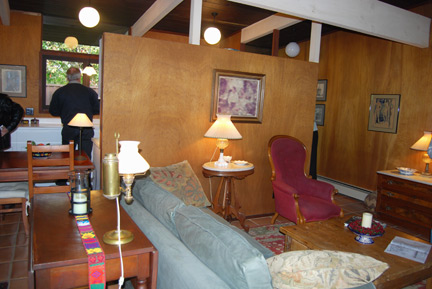 Garden: Owner has installed all garden plantings herself over the entire lifespan of the house. Garden bench at back patio made from timber from the old Capitola Pier, which existed 1870 - 1981. Another interesting feature in the back patio is the collection of rocks that family members gathered over the years during family vacations. Note the beautifully tended container plantings.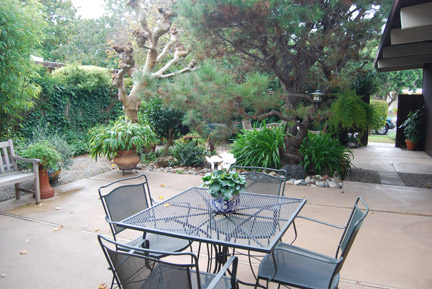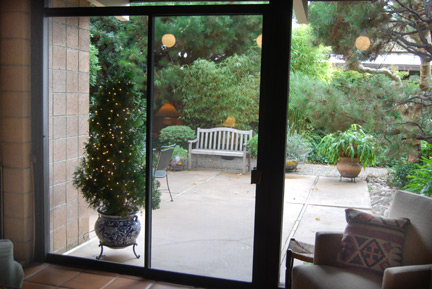 ---

E-mail us at either webmaster@pastheritage.org or president@pastheritage.org.

Palo Alto Stanford Heritage—Dedicated to the preservation of Palo Alto's historic buildings.