Palo Alto Stanford Heritage
---
---
270 Parkside Drive
The following is from the 2008 Holiday House Tour booklet:
This house, built in 1954, is one of several on the tour where the original open–air entry atrium has been infilled to create more living space. In this case, the remodel created a formal entry and an office.
Ten foot ceilings in public spaces and a roof raised in the addition to allow for generous natural light. Ceilings have been painted. Note the owners' collection of African/tribal art, and their whimsical use of color.
Garden and Exterior: Note the exterior wall sconces at the entry.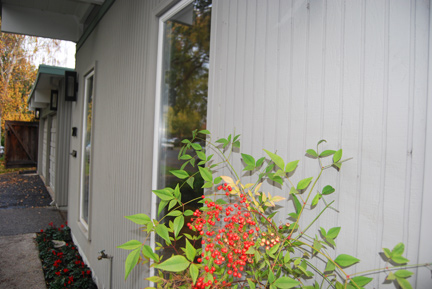 Entry: this was originally part of the front yard.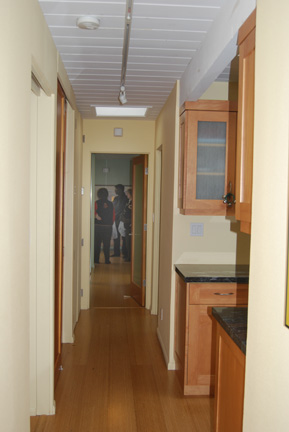 Interior: New bamboo floors, a green material, have been added throughout. Unlike the Green Gables Eichlers, which utilized copper piping for its radiant heating system, Greenmeadow's typical radiant system was constructed of galvanized pipes, and has generally not held up well. The owners of this house opted to install a new, very efficient radiant system.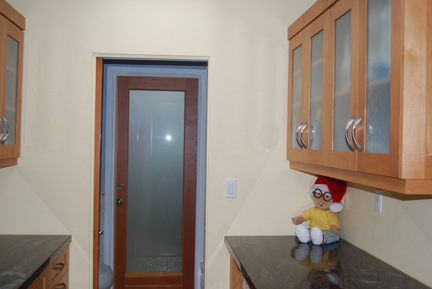 img src="../Images/HousesByStreet/Parkside/270PSide/Parkside270Books_8964.jpg" alt="Book shelf and high windows" width="432" height="219" />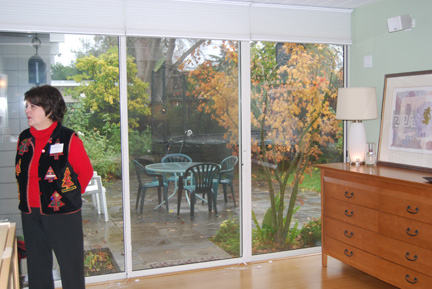 Garage: Finished with clever storage and serves as extended family living area.
Great Room: The kitchen has been fully integrated with the living and dining areas; and a large beam removed for an open, airy feel. The limestone fireplace face was installed by the previous owner but is at home with the beautiful materials chosen for the new kitchen. The entertainment system is cleverly hidden behind the frosted glass panel in the great room.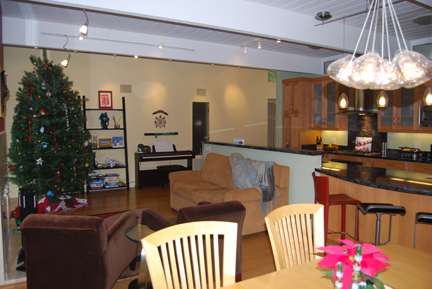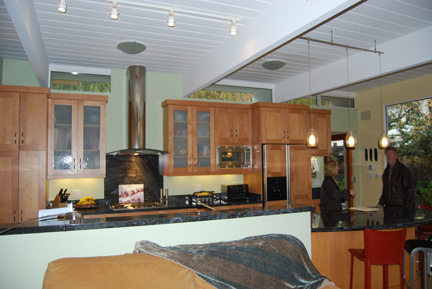 ---

E-mail us at either webmaster@pastheritage.org or president@pastheritage.org.

Palo Alto Stanford Heritage—Dedicated to the preservation of Palo Alto's historic buildings.