Palo Alto Stanford Heritage
---
Homer Avenue Walk Highlights

Palo Alto's History Hub: Reprinted from the Winter 2005 PAST Newsletter
The Homer Avenue corridor is a treasure trove of historically significant buildings. The 1916 Palo Alto Woman's Club, the century old St. Thomas Aquinas Church, the Williams House, and many buildings dating back to the 1920's and earlier give a sense of Palo Alto as it used to be. Several new developments are about to strengthen this historic hub.
In recent years the historic Williams House was transformed into the Museum of American Heritage, where there are both permanent and rotating exhibits of American life in the past. The Museum has had special exhibits on the history and evolution of bicycles, radios, toys, home appliances, and many other interesting parts of Americana.
Very soon, just across the street on the old Palo Alto Clinic site, our new Heritage Park will be officially opened. This two-acre park will provide welcome open space and areas to play for families south of downtown.
And, adjacent to the park, efforts are underway to establish Palo Alto's own History Museum in the Birge Clark designed Roth Building at the corner of Homer and Bryant. . . to restore the Roth Building and transform it into a first class museum about Palo Alto and Stanford. . . Currently Palo Alto is one of only two cities in Santa Clara County that do not have their own local history museum. We look forward to seeing this vision become a reality.
Emily Renzel
---
The Palo Alto Woman's Club. PAST Preservation Award winner in 2010.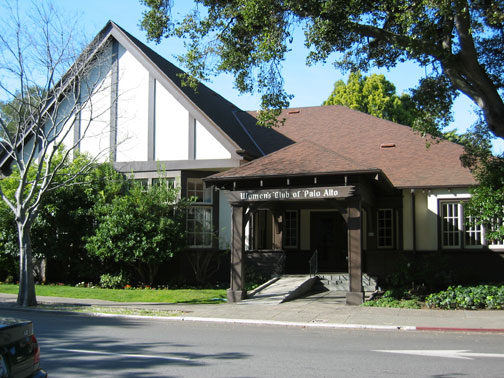 ---
St. Thomas Aquinas Church
1901 — Palo Alto's Irish community erects the magnificent St. thomas Aquinas church. A supberb example of carpenter Gothic desing, it is a defining feature of Homer venue. In the 1971 film Harold and Maude, this is where Harold met Maude!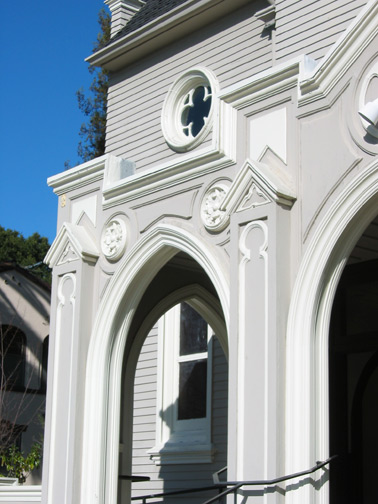 ---
Museum of American Heritage / The Williams House
Built in 1907, by a pioneering Palo Alto physician, it is now the home of the Museum of American Heritage.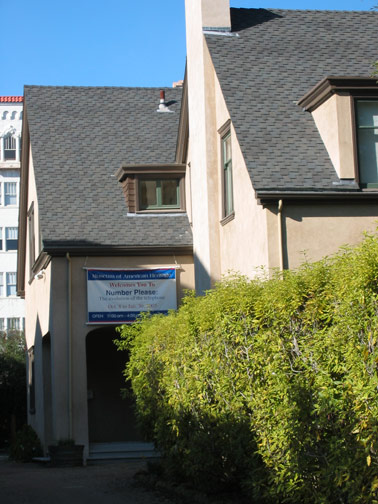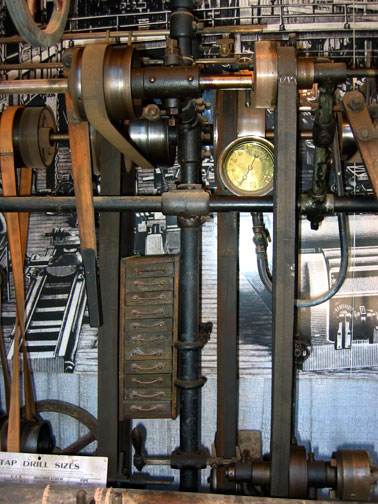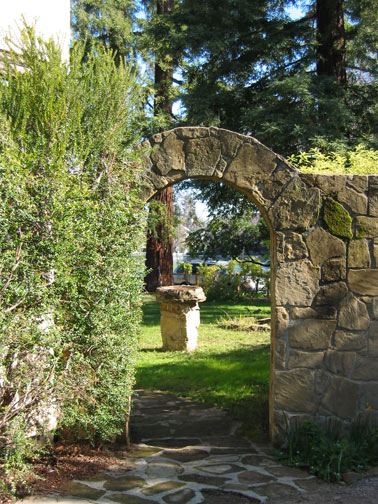 ---
Heritage Park
2004 — Palo Alto's Heritage Park is dedicated and is the newest addition to the Homer Avenue Corridor of History. It is perfect destination for the annual May Fete Parade held on the first Saturday morning in May.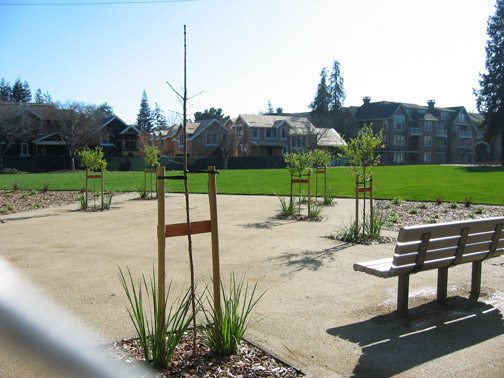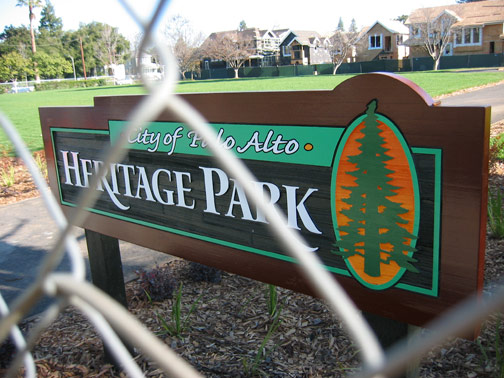 ---
Roth Building: Originally part of the Palo Alto Medical Clinic
1932 — Visionary Palo Alto physicians hired local architect Birge Clark to design the elegant Mission Revival Roth Building, the nucleus of the Palo Alto Medical Clinic complex that evolved. (It is now located on El Camino Real just north of Embarcadero Road.) Be sure to get a look at the Victor Arnautoff murals at the entrance, they caused quite a scandal when first viewed!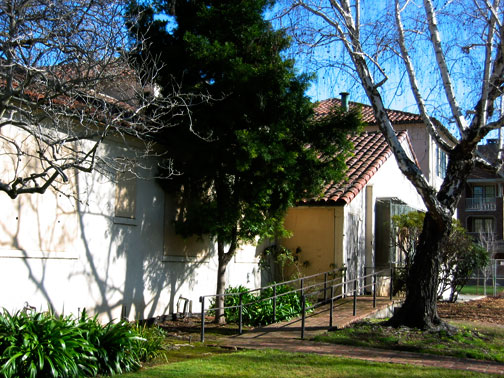 Early Gas Station
This early gas station at the corner of Homer Avenue and Alma Street is still servicing cars, but not with gas!
---

E-mail us at either webmaster@pastheritage.org or president@pastheritage.org.

Palo Alto Stanford Heritage—Dedicated to the preservation of Palo Alto's historic buildings.