Palo Alto Stanford Heritage
---
---
Roth Building
300 Homer Avenue—1932
300 Homer Avenue was the original home of The Palo Alto Medical Clinic, the first group practice in the community. The clinic pioneered a model of group practice that was initially controversial but which later become common throughout the nation.
Dr. Russell Lee, the founder of the Palo Alto Medical Clinic, was born in Spanish Fork, Utah in 1895, one of eight children. Coming to California in 1913, Lee studied at both Berkeley and Stanford receiving his medical degree from Stanford University Medical School, then located in San Francisco. In 1924, Dr. Lee accepted an offer to go into partnership with Dr. Thomas Williams in Palo Alto. They initially worked out of Dr. Williams' office building at Bryant and Hamilton. From this partnership, the seeds of the Palo Alto Medical Clinic began to grow.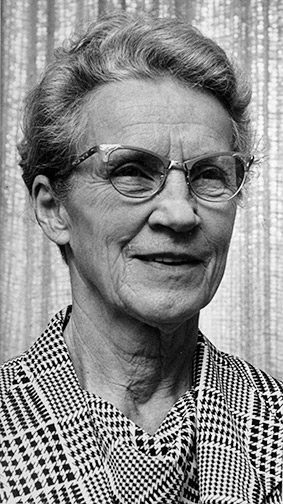 Dr. Esther B. Clark
Williams and Lee had a tremendous workload. In an attempt to stem the tide of incoming patients, Lee raised the price of care. He famously stated, "I didn't particularly enjoy obstetrical practice, so I upped my delivery fee from $35 to $100. This immediately quadrupled my practice." My patients said, "If he charges that much, he must be pretty good." The rapid growth of their practice necessitated the hiring of surgeon-obstetrician, later orthopedist Dr. E. B. (Fritz) Roth in 1925 and pediatrician Dr. Esther B. Clark in 1927. Dr. Williams retired from the group in 1929. Dr. Wilbur, a surgeon who had spent time training at the Mayo Clinic, was added to the practice in 1930. Dr. Milton Saier, an internist/allergist, joined the Palo Alto Clinic group practice in 1931 followed by anesthesiologist, Dr. Herbert Niebel. These six physicians formed a medical partnership, Palo Alto Medical Clinic, Ltd. in the early thirties. Their group was viewed by many independent physicians as "socialized" medicine.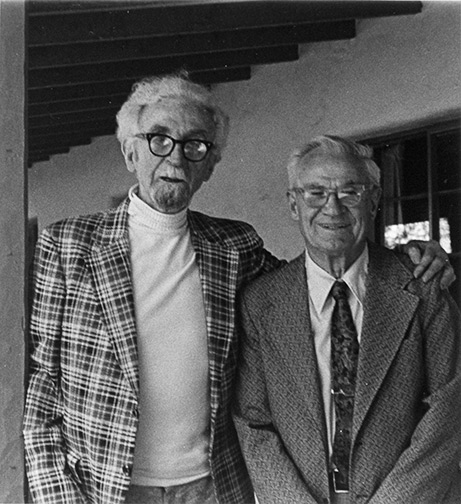 Dr. Russell Lee and Birge Clark
Having outgrown their Bryant Street quarters, Birge Clark, a local architect and sister of Dr. Esther Clark, was hired to design a clinic building. Initially, Dr. Lee Advocated for the Art Moderne style of architecture. Clark states in his memoirs, that "the 'moderne' was still in its infancy… while the California Colonial was a developed, mature style…." The architect prevailed.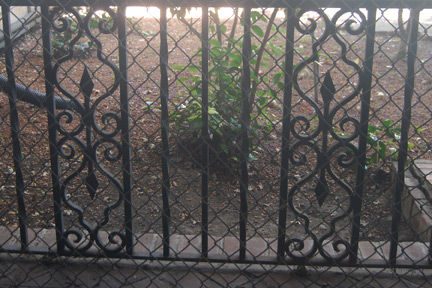 Known today as the Roth Building, 300 Homer is a one– and two–story, Spanish Eclectic style, U-shaped concrete building clad in beige cement stucco and topped by a hipped, clay tile roof. The second story is set back from the street, maintaining a human scale in this massive structure. The building wraps around a landscaped courtyard that is centered on a majestic valley oak. Perpendicular to the courtyard are two, one–story wings with front-facing gables and tile–clad roofs which functioned as doctors' offices and examination rooms. Facing the courtyard, is a second floor rusticated wood balcony reminiscent of the Monterey style. The heaviness of its hand adzed beams and eight square roof posts forms a harmonious composition with smaller decorative features such as green scalloped wood eave molding, copper downspout collectors and circular roof vents filled with overlapping Mission tiles. Palo Alto Medical Clinic. Below the balcony, also facing the courtyard, is an arched arcade leading to the main entrance. A unique feature of the building is the series of fresco paintings, completed by noted Depression-era muralist Victor Arnautoff, that decorate the wall face around the front entry. They are the only known exterior frescoes visible to the public in Palo Alto. *
The Roth Building is an excellent example of the Spanish Eclectic style of architecture. It housed a group of doctors who brought innovations in the practice of medicine and in the use of medical technology to Palo Alto. Its future use will continue this tradition of innovation when it becomes The Palo Alto History Museum. ©
*Arnautoff's frescoes are elaborated on in another article.
PAST June 7, 2013
---

E-mail us at either webmaster@pastheritage.org or president@pastheritage.org.

Palo Alto Stanford Heritage—Dedicated to the preservation of Palo Alto's historic buildings.