Palo Alto Stanford Heritage
---
---
601 Melville Avenue
The Theophilus Allen House—1905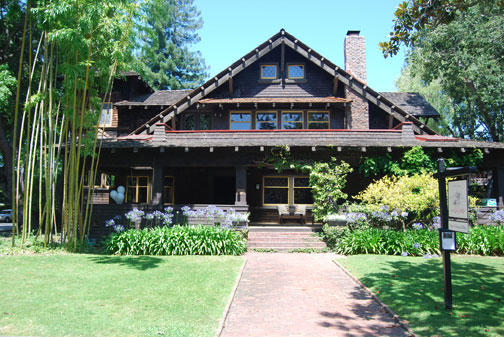 The grand, shingled Craftsman at 601 Melville Avenue was built in 1905 for Theophilus and Ila Lane Allen. It is one of two houses in Palo Alto that can not be demolished as it is protected by a preservation easement held by Palo Alto Stanford Heritage.
For many years, the house was thought to be a Greene and Greene design. The architect was actually Alfred W. Smith (1860ne1933), a locally renowned architect and contractor. Gustav Laumeister, a highly skilled Palo Alto craftsman, was the builder. Smith (1860–1933) came to Oakland as a child and practiced architecture and contracting for over 40 years in the Bay area. He designed hundreds of commercial buildings and houses, four of which are in Palo Alto.
The California Arts and Crafts' ideals of simplicity, artistry and a life in close harmony with nature are evident in 601 Melville. This shingle–sided, Craftsman–style home features a horizontal street façade composition with triple gables, a gambrel–roofed wing and a front side tower capped by a hovering hipped roof. It was considered by many to be the most attractive home in Palo Alto and, by 1910, was valued at $30,000. The interior contains built–in furniture, unusually copious storage space, redwood paneling and beams, as well as an amazing, cantilevered staircase in the entry hall designed by Laumeister.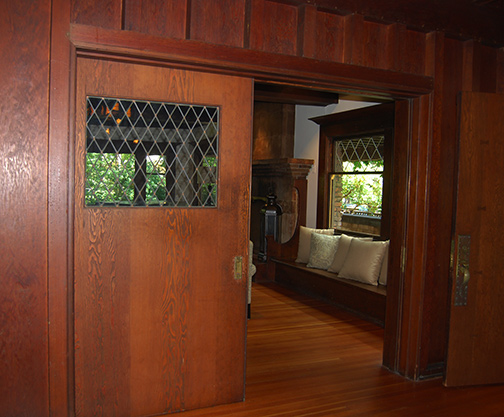 Theophilus Allen, who owned the house for its first 50 years, was born in Ceylon in 1859, the son of Baptist missionaries. After studying in England, he emigrated to America at age 20, living in Montana and Alaska before settling on the Peninsula. The 1890 census lists Allen as a "gold miner." No doubt, his mining adventures led to his marriage to Ila Lane, the 19–year old daughter of Charles David Lane, who owned the fabulously profitable Utica Mine in Angels Camp, California.
Although Theophilus and Ila were prominent members of the Palo Alto community and helped found the Palo Alto Christian Science Church, no occupation other than "Christian Science Reader" has ever been associated with "Doctor" Allen. The more colorful inhabitants of 601 Melville were Ila Lane Allen's parents—Charles David Lane and his wife, Anna Garrard Lane. Indeed, the Lanes had funded the construction of the house and lived there, in a separate, ground floor apartment, until their death.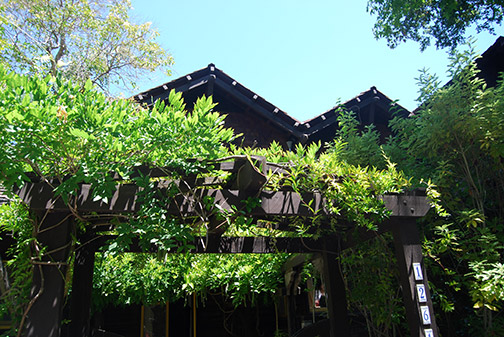 Charles Lane, known to all as Charley, was described as "one of the West's most picturesque and venturesome mining men" by the San Francisco Call. Charley had a successful and glamorous career in the mines of California, Arizona and Alaska.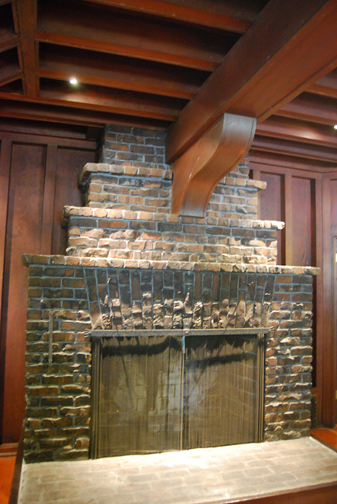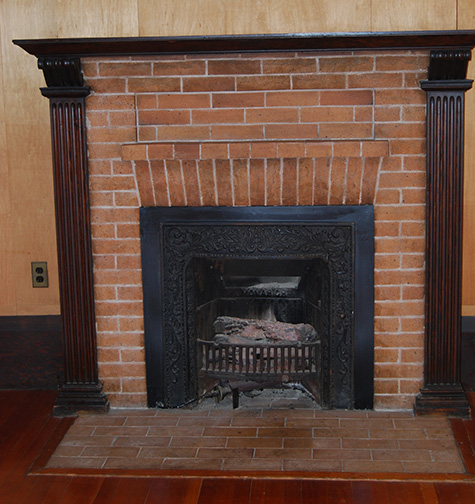 A Missouri native, he had moved to Stockton in 1852 with his parents and began mining at age twelve. Described as a hardy, vigorous specimen of manhood, Charley was renowned for his endurance and his congeniality towards his workers. He always tried, he said, "to draw a little bit of honey out of any kind of a flower."
Lane drew 17 million dollars worth of honey from his Utica mine in 1905 after 25 arduous years. The gold vein, though rich was vertical and almost inaccessible. Perhaps the credit goes to a Mrs. Robinson, a San Francisco spiritualist medium who advised Lane—for a price—on every mining venture. Lane had already ensured his family's fortune and his fame with his Big Hurrah mine on the Alaskan Seward Peninsula in the late 1890s. Charley is credited with being one of the true founders of Nome where miners sang his praises with this ditty:
"We've all abused Missouri…
But we've got to… fess up flat and plain
Can't find no mate to match the State
That gave us Charley Lane"

[Read more about this family at http://www.lanefamilyhistory.org]
The Allen family owned the Craftsman on Melville until 1959 when it was bought by Clifton and Gladys Woodhams and their family of five musically talented children. The Woodhams' had already restored an 1896 Queen Anne in Palo Alto before buying the neglected "white elephant" at 601 Melville. Clifton Woodhams, born to a family of early California settlers, graduated from Stanford in Mechanical Engineering in 1936—the same year he married Gladys, a Redwood City native. Clifton became President of the San Mateo County Title Company, which had been founded by his great–great–uncle, T.C. Rice, in 1875, while Gladys became well known in local historic preservation circles for her outspoken activism. Gladys' first success was to save the 1872 Benjamin Lathrop house in Redwood City from demolition. She and Clifton were then instrumental in forming the Redwood City Heritage Association, which now runs the house as a museum.
For the past two years, the current owners of this National Register treasure have painstakingly restored it. Having survived two earthquakes and having been fortunate enough to have owners who support preservation, 601 Melville can look forward to another 100 years of history.©
Margaret Feuer
PAST, August 23, 2013
---

E-mail us at either webmaster@pastheritage.org or president@pastheritage.org.

Palo Alto Stanford Heritage—Dedicated to the preservation of Palo Alto's historic buildings.