Palo Alto Stanford Heritage
---
---
Hostess House
25–27 University Avenue
Named after a Jimmy Webb song, MacArthur Park Restaurant has been a Palo Alto favorite since 1981. The building itself has long played an important role in the history of both Menlo Park and Palo Alto. Because of its architectural and cultural importance, it is a California Historical Landmark and is listed on the National Register of Historic Places.
25–27 University Avenue was built in 1918 and was originally located on Santa Cruz Avenue in Menlo Park about 1/3 of a mile from El Camino Real. It was called the Hostess House and was part of Camp Fremont, a 1000–acre mobilization camp built after the U.S. entered WWI in 1917. Camp Fremont stretched from El Camino Real to Alameda de Las Pulgas and from San Francisquito Creek to Santa Cruz Avenue.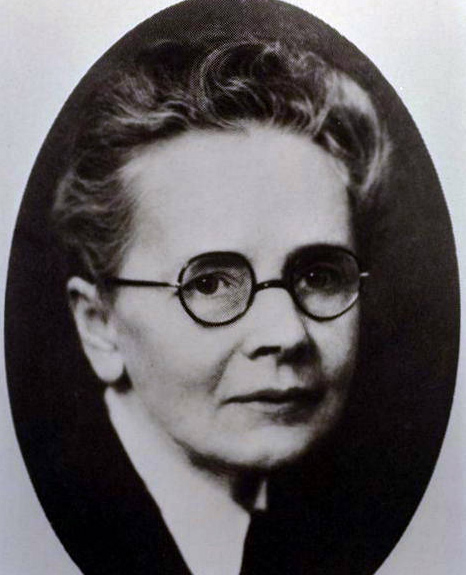 Julia Morgan was hired to design the Hostess House as a meeting place for soldiers, their relatives and friends. After graduating from Cal in 1894 with a degree in civil engineering, Morgan became the first woman to receive an architectural degree from the Ecole des Beaux–Arts and the 1st woman to be certified in the male–dominated field of architecture in California. With over 700 buildings, ranging from the Hearst Castle to a child's playhouse, she familiar with a variety of architectural styles, suiting each building to its purpose and location. For the Hostess House, she chose the Craftsman style. Often found in bungalows, Craftsman forms emphasize natural material and are generally ground–hugging with pronounced horizontal lines and shallow gabled roofs with wide, sheltering overhangs.
The Hostess House is a straight–forward, H–shaped, single-wall board and batten building. Its function made its roomy reception hall the main attraction with hospitable brick fireplaces under overhanging balconies at each end. Verandas across both front and back and ample fenestration invited outdoor as well as indoor activities. The legs of the "H" provided various–sized interior spaces for multiple uses. Julia Morgan's Hostess House became a favorite spot for soldiers to meet locals. The first marriage at the Hostess House occurred in June 1918.
With the end of WWI, Camp Fremont was dismantled except for two buildings: the Oasis Bar and Grill and the Hostess House. Palo Alto purchased the Hostess House and moved it to 25–27 University Avenue in 1919 where it began life anew as the nation's first municipally funded community center. Within the Community Center House, was an employment center run by Josephine Duveneck. The goal of the service was to afford young mothers time off from household duties by putting them in contact with help. Duveneck soon became Chair of the committee that ran the House; this public exposure helped when she later ran successfully for City Council.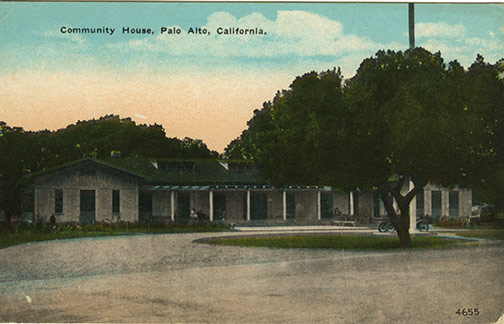 The Community Center also housed local "little theatre" performances, the veteran's center and public programs and meetings. By 1935, these functions shifted to the new Lucie Stern Center. Also, after WW II, its use as a Veterans' Center declined. The building deteriorated physically and became a candidate for demolition. In 1980, after a preservation campaign led by Dorothy Regnery, the City invited proposals for rehabilitation and new uses by private developers. The result was the approval of plans to convert the building—with minimal exterior changes and restoration of its original appearance—to become a restaurant. Federal financial assistance to rehabilitate MacArthur Park came in the form of Historic Tax Credits aimed at rehabilitating downtowns across America.
Julia Morgan believed that an architects' legacy lived on in the buildings they created. MacArthur Park is our cultural, architectural and historical legacy. The fact that new development is proposed for its site makes it essential for all of us to ensure its future. ©
PAST, September 14, 2012
---

E-mail us at either webmaster@pastheritage.org or president@pastheritage.org.

Palo Alto Stanford Heritage—Dedicated to the preservation of Palo Alto's historic buildings.