Palo Alto Stanford Heritage
---
---
Palo Alto Historic Buildings Inventory
2261 Waverley Street
Inventory photo
The following is from the Historic Buildings Inventory as revised in 1985:
Physical appearance:  This L-shaped Spanish Colonial Revival house pivots around a two-story circular entry tower cut with an ogival arch. There is an overhanging balcony at the second floor level.
Significance:  This well-composed house is a fine example of its style. Its first owner, from 1929 to 1943 was Edward T. Vandervoort and his wife Irene. Vandervoort, a member of one of the pioneer Palo Alto families, lived in the city over sixty years, was a flower shop owner, and real estate broker.
From 1944 to 1952, the owners were Paul R. and Edyth A. Manning. Mrs. Manning, too, was a member of a pioneer family, daughter of W. B. (Ben) Allen, long-time owner of the Palo alto Hardware Co. on University Avenue.
James W. Waggoner, an airline pilot, followed the Mannings from 1953 to 1966 when Phillip and Christine Pendleton acquired the house.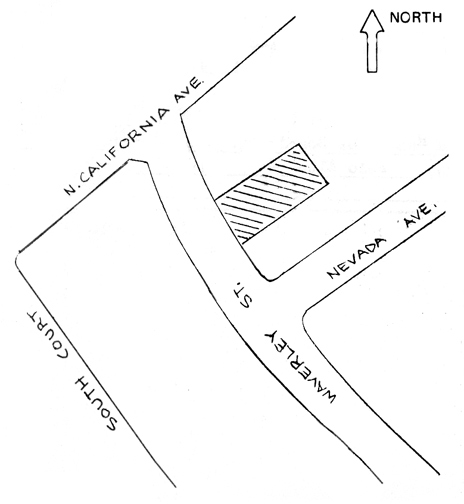 Location map
This house was built in 1929 and is a Category 2 on the Historic Buildings Inventory. The architect builder was (E. J.) Schmaling and (E. A.) Stenbit. The property measures 67.5 by 149.2 feet.
---

E-mail us at either webmaster@pastheritage.org or president@pastheritage.org.

Palo Alto Stanford Heritage—Dedicated to the preservation of Palo Alto's historic buildings.