Palo Alto Stanford Heritage
---
---
Palo Alto Historic Buildings Inventory
1230 Parkinson Avenue
| | |
| --- | --- |
| | |
| Inventory photo | Photo taken January 26, 2011 |
The following is from the Historic Buildings Inventory as revised in 1985:
Physical appearance:  This small, L-shaped cottage features a low-sweeping roof at the entrance and a bulls-eye window.
Significance:  The cottage illustrates the way that skillful management of scale and detail produce a strong visual effect, particularly in the slope and intersection of the roofs. The houses at 1230, 1240, and 1250 Parkinson were all built for W. G. Bell. The builder of 1250 Parkinson (originally 155 Cedar) was W. J. Burnett, in 1929.
The first owner of 1230 Parkinson was Alf L. Gausewitz, an attorney. By 1931 the house was a rental unit with numerous short-term occupants until 1948, when it was acquired by H.L. and Ruth Cornelius.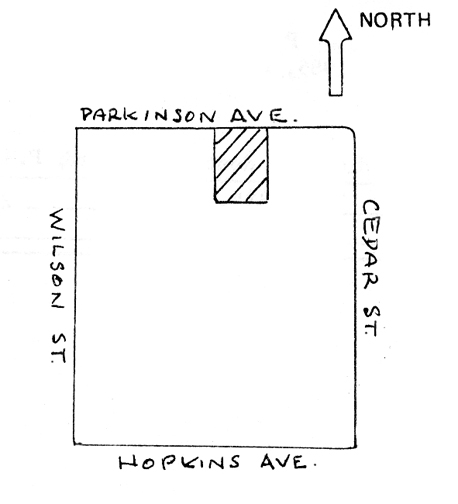 Location map
This house was built in 1928 and is a Category 3 on the Historic Buildings Inventory. The architect is not known; the owner/builder was W. G. Bell. The property measures 50 by 100 feet.
Sources: Palo Alto City Directories; Palo Alto Times, 9/8/29, 9/21/29, 10/23/29; Dallas Wood, History of Palo Alto, p. 290; interview 1985, H. L. Cornelius
---

E-mail us at either webmaster@pastheritage.org or president@pastheritage.org.

Palo Alto Stanford Heritage—Dedicated to the preservation of Palo Alto's historic buildings.